K JUNIOR, THE LATEST SENSATION IN THE MUSIC INDUSTRY.
The music industry is a fierce one which feeds on sustainability to thrive. One sure way to stay alive in this industry is being active in every corner of it and knowing who goes in and what goes out.
K Junior is regarded as the talented King of Versatility in the music business and is best known for his hit song "MANSA," which united lovers of Highlife and Amapiano. His most recent EP, Shout – Out, has just been released and is accessible across all digital platforms.
Ghanaian singer-songwriter K Junior specializes in Highlife and Amapiano music and also plays the guitar and produces records. In addition, he is well known for his extraordinary talent in sound design.
Uncontested, the talented K Junior has been credited as being the first to combine the Amapiano and highlife genres in a song called Mansa – A new combo many artistes are joining in.
Not to be swayed, he continues to work tirelessly to become the first Highlife musician to win a Grammy and tour the world, bringing Highlife music and African music in general to the masses.
Speaking of African music, K. Junior is a big fan of melodic rhythms and tunes, so his lyrics and compositions are often influenced by current events and popular culture. He is able to create a musical portrait of the world and its accompanying realities through words.
K Junior's releases of "MANSA," among other songs, showed that he could provide more than was expected. "MANSA" gained popularity and became a hot topic. especially those in the diaspora and in love with amapiano.
Just a teaser to let you know what his recent 5-track EP comprises. Here you go.
1. Symptoms
2. What's going on
3. Oshishi Woyem
4. Oshishi Woyem – Deluxe
5. Mansa
They are available on boomplay, Spotify and all other digital platforms. Download now to listen to the latest sensation that hit the music world.
Click on the link below to listen.
https://fanlink.to/kjunior
https://app.apprisemusic.com/share/MTAwMDAwNTM2OTkw
EMBED CODE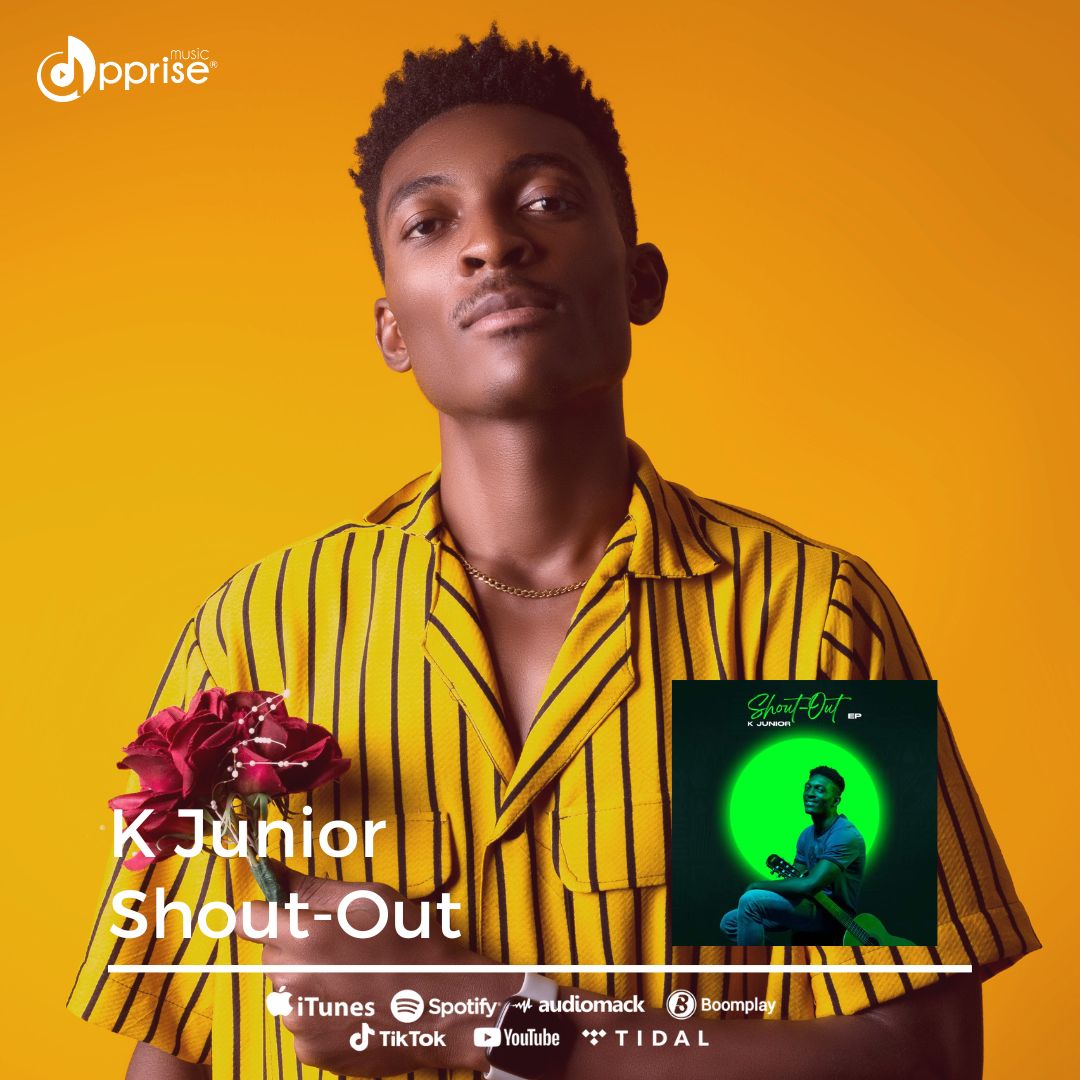 Provided by Apprise Music
WRITTEN BY: AKUA KARLE OKYERE
Please follow and like us: